A global giant zealously intent on overtaking some time-honored brands in various consumer electronics categories.
We helped bring a sense of humanity and wonder to the brand that pushed Samsung to number 1 in cell phones,
number 1 in flat screen TV's and one of the hottest names in appliances.
TV
WEBISODES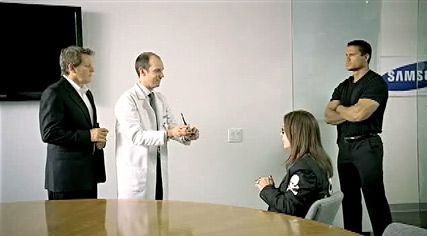 NFL
"The NFL That's How I see It" was the rallying cry for the new Samsung Ultra Slim HD LED TV. The initiative appeared on network television, in webisodes on Samsung's site and in national print publications. The NFL picked up this line and did on site interviews with fans around the country from their mobile van at various venues.
TV
WEBISODES
PRINT