United Technologies posed an interesting problem.
They are the 16th largest manufacturer in the US yet virtually unknown.
The challenge was how do get noticed and remembered in a sea of sameness?
The other hurdle was getting the various business units which comprise UTC to agree on a campaign that features everyone equally.
The Solution: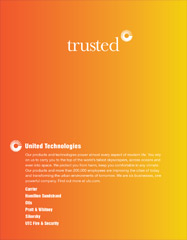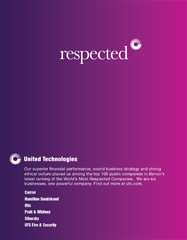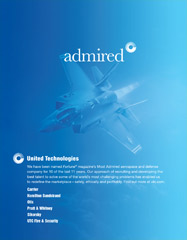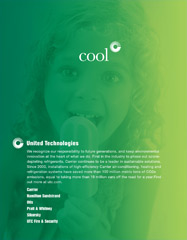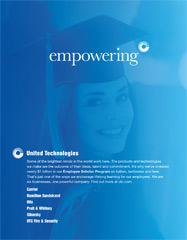 This campaign uses the gear

as a mnemonic device to uniquely link the brand to a series of attributes that
United Technologies delivers on—the same attributes that matter most to our key audiences.
Clean, simple, and intelligent, the one word headlines and unique "asterisk" sets a strong and honest tone, giving the "quiet giant"
a voice that was to be heard.